Getting into the beauty industry should be on your list, especially if you are skilled in doing makeup. Nowadays both men & women can do magic transformations and can transform someone's appearance in less than 60 minutes! There are many reasons why you should become a makeup artist, and there are some facts that you'd wish you knew sooner about this carrier choice.
Persistence Makes An Amazing Makeup Artist
https://pixabay.com/photos/makeup-artist-makeup-portrait-487063/
Being a makeup artist means having patience, as well as a mind of steel. Persistence is what creates an amazing makeup artist, and a beauty expert. Some days you will be doing only bridal looks, but at one point (and if the opportunity presents itself) you will work on a movie set! These sets can take 10-12 hours of your time, but your overtime is paid, and the opportunity itself is great for developing a new skill set!
Billing It Can Always Be Different
https://www.freepik.com/free-photo/woman-applying-eye-shadow-model_5823356.htm#page=1&query=makeup%20artist&position=17
So many makeup artists are worried about their pricing, as well as how to present it to their clients. At first, know that it is okay to work for a low fee or even for free! You are gaining experience, getting exposure, and getting to know the world itself. Months later, you will be able to bill some gigs in one way, and others in another. Always ask yourself, how much is this job worth to you? It's okay to switch up your prices per client, just be clever about it.
Up-Close & Personal Is The Way
https://www.freepik.com/free-photo/professional-woman-making-up-girl-s-lips_4868421.htm
Being up-close and personal is the way to get to know a person, but to also build a specific bond. Some makeup artists can even expend their expertise and can do makeup on sets & films while doing prosthetics and Sci-fi looks. In these moments, you get to paint someone's body, and you get to know them a lot deeper. Some artists can even end up gaining a friend, especially if you two hit it off.
Working At A Shop Can Be An Advantage
https://www.freepik.com/free-photo/set-decorative-cosmetics-makeup-brushes-white-background_2856930.htm#page=1&query=makeup%20artist&position=10
A lot of makeup artists and freelance artists start out while working at a makeup counter, or a makeup store. Your knowledge background from, let's say Sephora or MAC, can contribute in so many different ways. Always be open for suggestions, they may come handy later on!
There Are Different Makeup Techniques, For Everyone!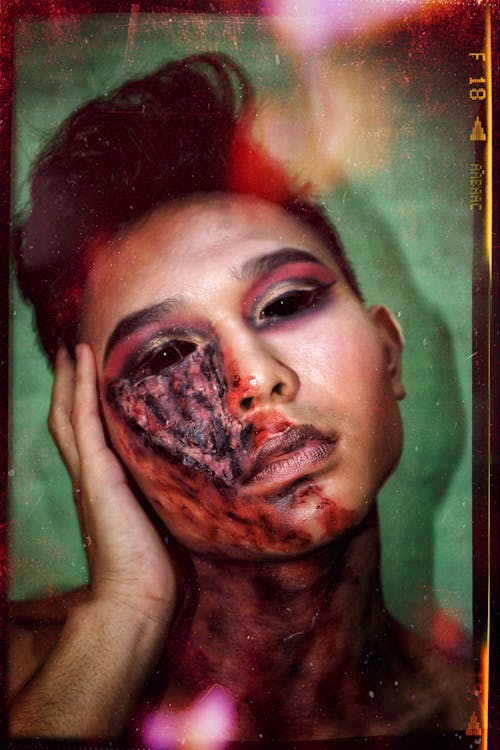 https://www.pexels.com/photo/man-s-portrait-3068932/
A makeup artist can do so many different looks. Are you a fan of soft bridal looks? Maybe you like runway & fashion beats? Some makeup artists will work on television, and others at a theatre! The opportunities are endless, especially if you are willing to learn, and put in the hard work.
There Are Different Kinds Of Courses
https://unsplash.com/photos/Ytn_O0yMI9w
Asides from different techniques and approaches, there are many different solutions that you can go for. Some will prefer the local authority or government founded colleges as well as courses, while others will look into some private makeup schools. Those who dislike what their city or country can offer can find a solution by looking into some online courses. Every makeup course can vary in length from 1-2 months to 1-2 years! Shorter courses are usually a bit more intense, and longer courses are for those who are not in a rush.
You Are Always Investing In Your Kit
https://unsplash.com/photos/FoeIOgztCXo
Buying the cheapest makeup is a solution at first, but not as you develop your skills. Clients will always seek and ask for something new & modern in your makeup kit. This is why it is crucial to build it up as time goes by. However, the more money you invest in your kit, the higher the pricing for your services should be!
You Can Change Lives
https://unsplash.com/photos/jIYSrboB7FQ
At the end of the day, makeup artists are magicians. They get to change someone's face, mood, and they get to see them blossom! They work with so many different age groups, skin types, as well as on many different events. Nothing beats that happiness when a bride hugs you, or when you give someone a transformation that they will remember forever!