Choose this course if:

You are 16 or over

You are creative

You want to start a career in the hair industry

You want to compliment clients with a cut and finish

You love chatting to people

You are open to learn new ideas and techniques

You have a great eye for detail

You thrive from being busy
The course is designed for those who have no experience but are passionate to start a new career and learn techniques to enhance their employment in the hair industry.
Do you want…

*A career that fits into your life commitments

*To book your own clients and charge your own prices

*To work as a freelance hairdresser or work in a salon

*To use your artistic skills to design and create flawless hair looks

*Enhance your cutting and styling skills and make money from your passion

*Make clients feel like a million dollars

*Help people feel confident

*To start a new career today!
If you…

*Have no previous training

*Have limited time to study

*Don't want to spend years as a barbering apprentice

*Can't pay upfront to fund your new career

*Are determined to create a better future your family

*Long for financial security in a career you love
Then you are in the right place at JUST the right time
By the end of this course will you will know

Understand what shampoo, conditioner and treatments will work with your clients hair goals and maintenance level.

How to use the correct products, tool and techniques to satisfy the client and provide them with after care advice

Foundation and advanced techniques to cut and style womens hair
You also get: Business Training and Career Planning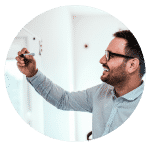 Unlimited guidance and strategic planning sessions with our careers advisor and access after you graduate. He will work with you to discover what career path you enjoy in the hairdressing industry and help to set you up for employment, no matter what avenue you choose, e.g freelance, rent a chair in a salon or opening up your own salon. You also have free access to our vacancy database to help you find employment when you graduate.
Access to the FREE website builder
You don't have to rely on willpower and panic to create your professional website, or even pay a penny to a web hosting company.
Take full advantage of our FREE website builder that includes everything from your portfolio, an about me page to a contact form where clients can request your services by sending you an email that will be redirected to your personal email address.
It's simple, create your quick website using the pre-edited sections, all you have to do is plug in your personality, upload your photos and you are ready to book clients!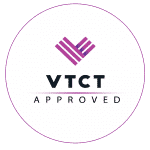 What will I achieve?
When you graduate, you'll receive an internationally recognised VTCT Level 2 Certificate and eligible to become a State Registered Hairdresser (SRH) with The Hairdressing Council.
You can complete this course in just 3 months!
Learn from Industry Professionals:
At CPBA we have 10 Years of experience in Government funding and employment strategies for people wanted to gain a career in the beauty industry. We have helped 5,000 job seekers go from struggling to land a job interview to living their dream job in as little as 6 months.
How long is the course?
You can graduate in 10 weeks by attending 1 full day and 1 half day at our salon. This is your fast track way to launch a new career. You NEED to have a passion in hairdressing and commit to practising the techniques in your spare time to fully benefit from the quick pace.
How will I learn?
You will be tutored by a hair industry professional who will guide you through practical lessons with practise on dolly heads and real clients. They will push you to reach your goals and you will be assessed on your theory skills with written assignments to make sure you fully understand the importance of hair theory.
In the classroom you have the tutors full attention by working in a small group with 12 other students.
Requirements
*Aged 19 or over
*A passion to work in hairdressing
*A satisfactory reference
*Previous Level 1 Qualification in hairdressing or a successful skills test and interview
*To wear a black uniform including black flat shoes, we provide you with 1 free CPBA t-shirt
*Purchase your own hairdressing kit; scissors, hair dryer, combs and brushes
*Stationary including x2 folders and a clip board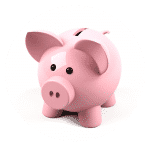 How to pay for the course:
flat shoes, we provide you with 1 free CPBA t-shirt
You don't have to pay for the course if you are between 19-23 years old and this is your first L2 qualification or if you are above 23 years old and unemployed receiving either JSA or Universal Credit. If you are not receiving any of these you need to pay £100 registration fee.
*You are required to pay a £10 administration fee that will be deducted from your registration fee once you start the course.

For more information regarding our terms and conditions and if you are eligible for free funding please visit Free Funding
What career opportunities do I have?
You can work…
In a commercial salon
In a Specialist African type hair salon
Be Independent, go self-employed, be mobile, work as a home-based hairdresser
Work in product manufacturing and training
Join a Television, film, theatre and media barbering team
Work in the Armed services
Work at an HM Prison service
Be part of a Cruise liner beauty team
Work in hospitals and care homes