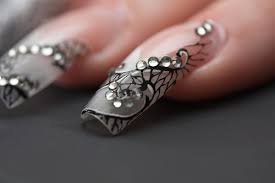 This course is a specialist vocationally related qualification which will enable learners to gain the skills, knowledge and understanding required in order to perform manicure and pedicure treatments. A range of nail technology techniques including acrylic and gel applications including the use of nail enhancements products also forms part of this qualification. Learners will be able to gain the skills, knowledge and understanding in order to perform professional nail treatments for clients via employment in the nail service industry.
Entry requirements
You will need:
A good standard of the English language to allow for study and competence of the

on line

examinations

Applicants should be aged 19 or over at the start of this course.

 A satisfactory reference.
Course content
This course will cover:
Follow Health and Safety practice

Provide manicure treatments

The application of gel nails system

Maintenance and aftercare advice

Removal of false nails

Client Care and Communication

Provide pedicure treatments
Students will need to provide a model for practical assessments. Students will also be required to build a portfolio of evidence.
Duration and Delivery
This is a 10-week course delivered part-time to fit your life.
Assessment methods
Theory exams are via on line assessments (ICT based). Practical based assessments.
Further study and career options
This course can lead:
to employment as a Nail Technician

a Level 2 Diploma in Nail Technology

programme

of study.
Additional information
Require stationary such as x2 folders, clip board. You will need a Nail Technologies kit and you will need to purchase a uniform.
* You don't have to pay for the course if you are between 19-23 years old and this is your first L2 qualification or if you are above 23 years old and unemployed receiving either JSA or Universal Credit. If you are not receiving any of these you need to pay £100 registration fee.
All learners are required to pay £10 admin fee which will be deducted from the registration fee once they start a course with us.