If you need inspiration for this NYE glam, we will present the top three most-popular looks. In December, a lot of women will be wearing red lipsticks, as well as golden shadows. However, how about you put these two looks aside and do them only for Christmas? NYE demands a different approach, as well as bolder and different looks, like the following ones:
Glitter Cut Crease
A glitter cut-crease is perfect for women who love dramatic looks. If you are planning on wearing a sequin dress – pair it along with a bright glittery eye! This makeup can be worn by anyone, and it will take you around 60 minutes to achieve this glam.
https://www.pinterest.com/pin/AWba-ZLDa8uby5oKhJIx6SY6_5LZRbRDiHuags2f-fzTRl4mYfFZJOI/
Always start with your eyes when you are playing around with glitter. Make sure you prep your eyelids with either a concealer or with a shadow base.
Apply a brown matte shadow into the crease. Work it upwards with a round fluffy brush. Once the color is blended, cut the crease with a flat brush. Use, yet again, concealer, and carve out the lid to achieve the perfect black canvas – this is where you'll be placing glitter.
Pack on glitter with a flat brush. Your glitter can be any color (try and match it with the color of your dress). Finish off the look with your mascara or even with your false lashes.
Keep your skin bronzed, as well as glowy. Lip-wise, a nude is always a good choice.
A Pop Of Color
A pop of color is usually a bold statement look, worn and loved by younger women as well as teens. This trend was brought back to the scene this year when Kylie Jenner started to post and enjoy a brighter (yet unusual) pop of color in her inner corner. If you are a fan of quick looks, know that it will take you around 45 minutes to achieve this glam.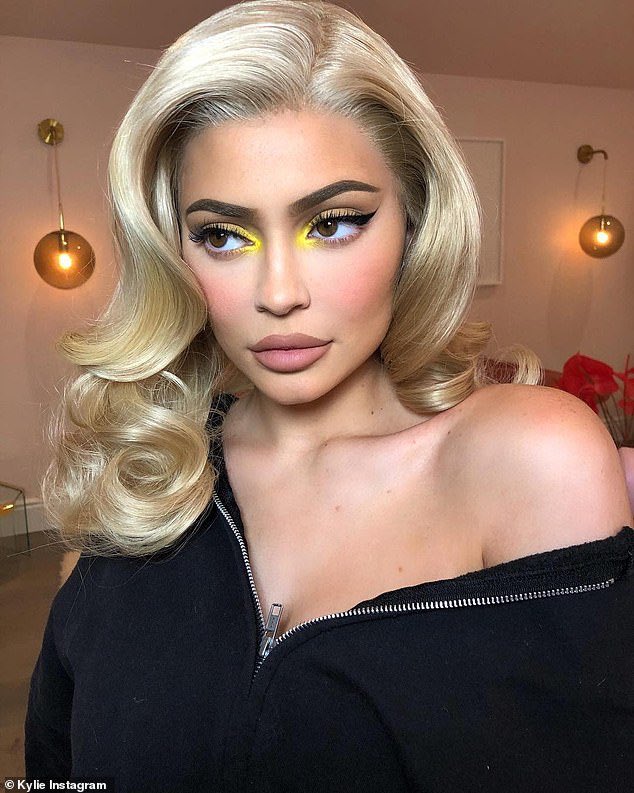 https://www.google.com/imgres?imgurl=https%3A%2F%2Fpbs.twimg.com%2Fmedia%2FDwqeNsRU0AA6SIf.jpg&imgrefurl=https%3A%2F%2Ftwitter.com%2Flustrelux%2Fstatus%2F1083852621809516544&docid=gvc4x9mZSnko0M&tbnid=_If1TcWEpRtoVM%3A&vet=10ahUKEwiX37am27zmAhXB26QKHdQdBOoQMwhhKAYwBg..i&w=634&h=793&bih=608&biw=1366&q=pink%20inner%20corner&ved=0ahUKEwiX37am27zmAhXB26QKHdQdBOoQMwhhKAYwBg&iact=mrc&uact=8
You can do your primer & foundation first because the eye portion is simple, and it won't cause any unwanted mess. Apply your favorite base products with your trusted tools (can be a sponge or a brush).
Since the emphasis is on the pop of color, go for a bright pink or coral blush! This color will suit anyone who is trying to achieve a radiant, youthful, as well as glowy outcome.
Once your base is done, begin doing your eyes. We recommend that you stick with a light beige color on the lid (or any color which suits your skin tone the best). Blend it in with a fluffy brush.
Now, pop a hint of color into your inner corner. This should be a bright shimmery shade (blue, pink, yellow, orange). Make sure you pair up the color with the color of your dress.
Also, go for a statement lip color. Something crazy & vibrant that matches your eyes will be a full strike!
Juicy Red Lips
Lastly, if you like playing around with lipsticks instead of shadows, this makeup look will suit you. If you have bigger lips or you are a fan of red lipstick, make sure you go for this solution out of three. Mature women, as well as those who like quick & easy looks, will easily do this glam, in less than 30 minutes!
https://www.google.com/imgres?imgurl=https%3A%2F%2Fwww.byrdie.com%2Fthmb%2F7ieYq83CQ1PEsS1iIT4qm76fcDE%3D%2F700x700%2Fsmart%2Ffilters%3Ano_upscale()%2Fcdn.cliqueinc.com__cache__posts__269566__asos-design-gloss-makeup-review-269566-1538995321601-image.700x0c-80a94b7d2b0344a4bb769b95dadf1266.jpg&imgrefurl=https%3A%2F%2Fwww.byrdie.com%2Fasos-design-gloss-makeup-review&docid=-OymKEHCxIbagM&tbnid=ODmJ3vHgTd8M2M%3A&vet=10ahUKEwiFlbTj27zmAhUOC-wKHYkgCNAQMwheKAMwAw..i&w=700&h=700&bih=608&biw=1366&q=red%20gloss%20makeup&ved=0ahUKEwiFlbTj27zmAhUOC-wKHYkgCNAQMwheKAMwAw&iact=mrc&uact=8
Make sure you prime your skin and give it moisture. Those who are planning on spending 5+ hours outside the house during the NYE will need high-quality products.
Spritz your skin with a setting spray after your base is done. A bit of bronzer will suit your look, as well as simple brushed out brows. Women who prefer highlight can stick with this as their go-to instead of a bronzer, or instead of a blush.
Keep your eyeshadow neutral and simple. In fact, you can even apply a matte powder just to set your oils in place! Don't forget 2 layers of your favorite mascara, and add only a bit of shimmer underneath your brows, as well as in your inner corner.
Lastly, it is time for your lips! Are you a fan of dark red lipsticks, mauves, purples, or burgundy colors? Well, either way, we recommend lining your lips with your favorite lip pencil. After that apply your matte lipstick by sweeping the color on your upper and lower lip. Once this dries down, reach for a mesmerizing gloss! Two layers will give so much life to your lips, as well as shine!